01392 690500 (sales only)
Focus on Sound Newsletter December 2018
Massive increase in schools using Focus on Sound
We're delighted that around 650 schools are now using Focus on Sound in the UK. There are 800 more in the US and China. This has meant our servers were sometimes being stretched beyond their capacity. October was a particularly difficult month for us as we urgently added new database capacity. The software is finally settling down again, but we realise we are going to have to prepare for another major expansion in 2019.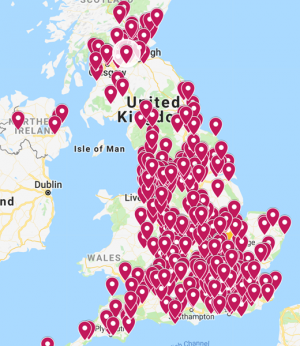 There was also our upgrade in September, which was delayed because of an overrun in a Chinese project. We know there were a number of issues getting this all running smoothly, but the problems now seem to have been sorted out. Thank you for your patience. Various missing audio files, videos, etc. have now been added back into the system. The guitar lessons section was particularly badly hit.
Let us know urgently if you find any missing pages/audio/video, etc.
Content
We have added an IGCSE section. Instruments I'd never heard of now have their own sections - including the guzheng and yangqin. We also now have the first Beatles song for AQA: With a Little Help from my Friends.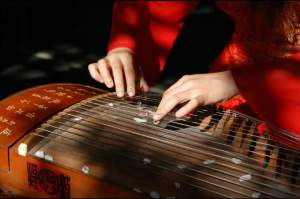 We are also pleased that Tom Pankhurst of King Edward VI College, Stourbridge is helping to produce A level and GCSE materials, starting with the Eduqas Haydn symphony for A level and the William Tell Overture for IGCSE.
Rachel Derbyshire of Mount School York has done work on the Berlioz set work for Edexcel A Level. She is now preparing resources on the Debussy piano pieces. I'm working on the rest of the Beatles songs for AQA.
Meanwhile Steve Berryman of City of London School for Girls is working on proposals for a Key Stage 3 curriculum using Focus on Sound.
Anybody else have particular expertise in an area? Especially music technology! Let us know.
I'm planning a consultation meeting in London in the February half term for anybody interested in plotting the way forward for the software. We'll offer expenses at least. Let me know if you're interested in having a real say in the product's development.
Other plans for 2019
We can't absolutely promise any of this, but we are doubling our programming time and we certainly hope to do it all (and more).
All versions
More content, tests and lessons in all areas
More practice tests on set works we have already covered
Allowing teachers to reset discussion/writing test answers so that the student can have another attempt later in the year
Allowing teacher feedback in discussion/writing tests
Mobile apps. These will be free for the student to use. The students will sign on once initially, then every time the software is used it will automatically check the user's account is still current with the school. Otherwise it will operate as now but not in a browser.
FoS Pro
Adding notifications to students
Developing many more custom test types, including simple score-writing tools for gap-filling exercises
Adding topic groupings
Allowing option of exam condition assessment testing
Making the custom content tool even easier to use
Sharing content and tests
Linking to sequencers and scorewriters
If at all possible I'd like to include a beginners classroom keyboard playing course I wrote some time ago
Price rises
Our prices have remained static for a number of years. Unfortunately,server costs in particular have rocketed. Our prices have been far cheaper than other comparable software. We have to do something. On the other hand I am anxious to keep prices low for schools with limited resources. Our policy will be to have exceptional value for single year group options, but more realistic prices for extended user numbers, especially in the Pro version - which will continue to have exciting upgrades. Prices will rise from January. If you want to get in with an advance purchase, please let us know as soon as possible.
Prices from January
| Users | Standard | Pro |
| --- | --- | --- |
| 60 | £99 | £149 |
| 250 | £139 | £199 |
| 500 | £229 | £299 |
| 750 | £319 | £399 |
| 1000 | £399 | £499 |
| 1250 | £479 | £599 |
Happy Christmas!
Best wishes for a happy Christmas and a well deserved break, from Simon and the team at Focus on Sound and MusicFirst.