(0)20 3929 9046 (sales only)
About
Focus on Sound is a MusicFirst company -
part of the multinational Wise Music group (formerly Music Sales).
Author
The program was written by Dr Simon Foxall, formerly a senior examiner in the UK. He writes teacher support material for a major UK exam board and has run courses for teachers in the UK and abroad. He has also examined in composition and has many years experience as a secondary school head of music.
His PhD research was on the use of computers in testing music and linguistic ability.
Developers and consultants
Senior programmer: Ben Vallack (Phototropic)
Admin system programming: Nicolas Lair (MusicFirst)
Music First Junior and Parsons Music Education programming: Eero Ränik (MusicFirst)
Server administration: Tom Ford and Kris Sum (Switch Systems)
Music score programming: Julian Foxall
Videos: Dez Minto (Broadwater Studios), Jonas Persson (Music Sales), Nick Gordon
Jazz/rock consultancy and composition: Dave Bowen
Consultant (brass): Brian Moore
Consultant (world percussion): Steve Crossen
Licences
Main audio and video licences from Naxos, Chandos, Euroarts, ARC and Audite
Photo licences from Shutterstock and iStockPhoto
Performers
It has been an editorial policy to ensure that most of the videos and many of the photos feature young performers. Musicians on the specially commissioned videos are young professional players.
Artists featuring on the Euroarts videos include The European Chamber Orchestra, the Freiburg Baroque Orchestra, the Venezuelan Brass Ensemble and the world-renowned organist and conductor Ton Koopman.
The hundreds of audio recordings include artists of the calibre of Willard White, singing Swing Low Sweet Chariot to demonstrate the bass voice.
Commissioned Videos
Accordion: Aidan Shepherd
African drums: Sam Yeboah
Balafon: Alphonse Touna
Bass guitar, double bass, tuba: Sean Davey
Brazilian percussion: Adriano Adewale
Clarinets: Alison Turriff
Classical guitar: Sam Cave
Drum kit: Ian Evans
Flute: Charlotte Bettle
Folk guitar: Alex Bishop
Folk violin, mandolin and tenor banjo: Tom Newell
French horn, alto/tenor horn: Sam Pearce
Jazz/rock guitar: Jesse Molins
Jazz Trumpet: Corben Lee
Oboe, cor anglais: Uchenna Ngwe
Percussion: Ed Scull
Saxophones: Ben Lowman
Sitar: Mehboob Nadeem
Tabla: Sanju Sahai
Trombones, euphonium: Adrian Cleverley
Trumpet, Baroque trumpet, cornet, flugelhorn: Ellie Lovegrove
Violin: Jane Gordon
For MusicFirst
Director: Jim Frankel
Sales director (world): Richard Payne
Senior product manager: Michael Avery
Customer support manager: Julianna Mateyko
Product manager: Brad Smith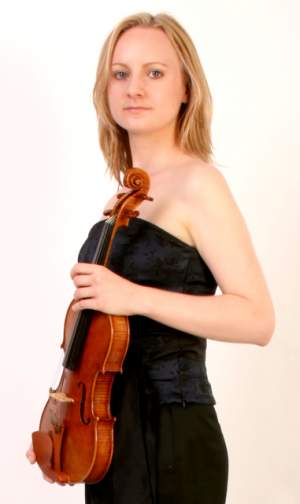 Jane Gordon - our violin expert