01392 690500 (sales only)
Free trial request
Please note that because of exceptional demand we are now unable to provide free trials that include student access. Trials are for teachers only to evaluate.
Please fill in the form below and we'll set up your two week free trial as soon as we can.
Credit card details are not required.
Please continue to check your email inbox for your login details. You might possibly need to check your spam folder.
Students and individual users not connected to a school should go to https://www.musicfirst.co.uk/app/signup and click on 'Create an Account'. Then follow the instructions.
The best place to find exam content is via the Lessons tab (see below).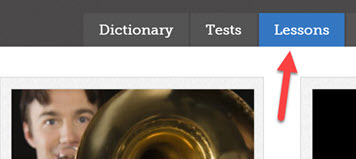 You'll then see this screen (we've added IGCSE since)