(0)20 3929 9046 (sales only)
What Focus on Sound can do for UK Music Teachers
1. Help you teach GCSE listening and set works - all boards covered
Perfect for study and revision.
Interactive teaching with inline audio, pictures, questions, scores, text and videos
- all linked to our audio-visual music encyclopedia.
Use on a whiteboard or students work individually at school or home
- on PCs, Macs or on our new apps for iPhone, iPad and Android devices.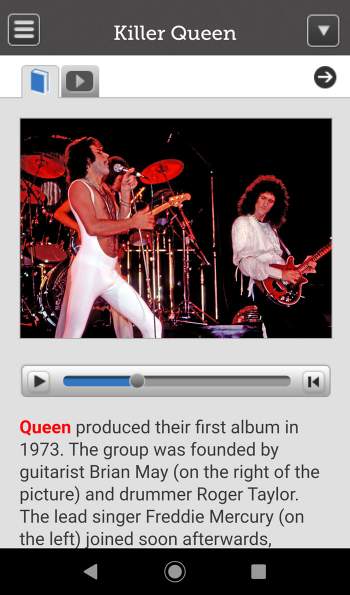 Android phone app
Hundreds of built in listening tests - or create your own in FoS Pro. In the test shown (one of six types available) the user drags the answer from the panel on the right. As in all tests there is a class demonstration mode.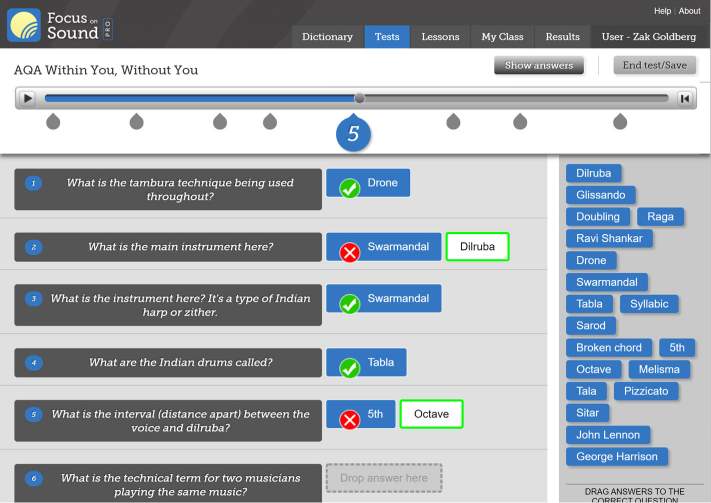 Missing note exercises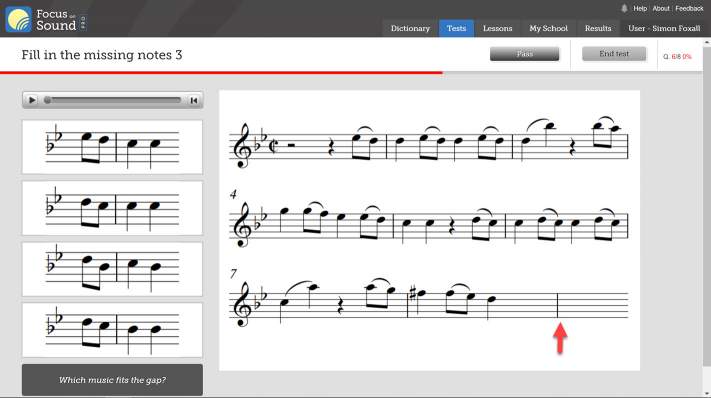 Instant results tables for your classes (including date, time and number of attempts). Export to Excel and other spreadsheets.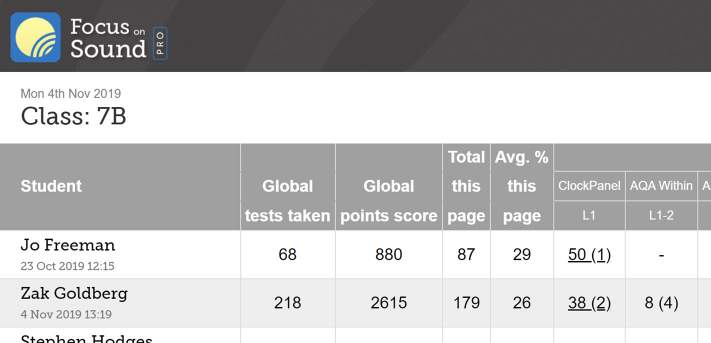 Teachers - see full breakdown of test answers (Pro version only):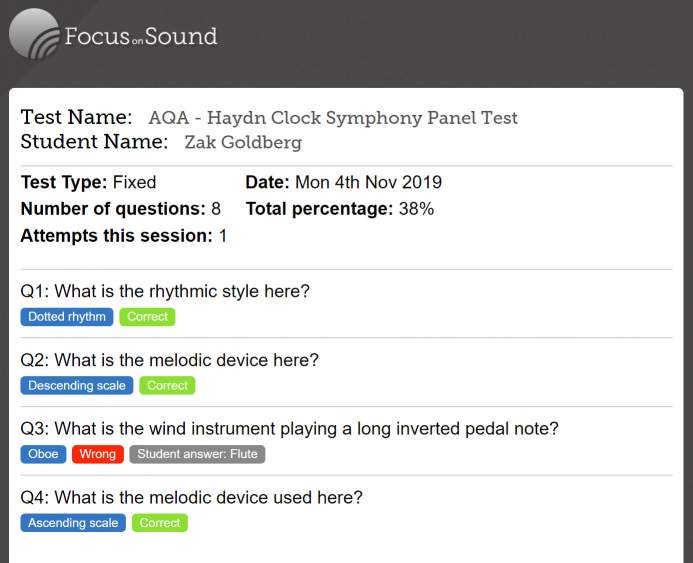 2. Resources for hundreds of Key stage 3 projects
Instruments, listening, aural, theory and world music (composition resources in development).
Includes our own videos recorded with specialists from round the world.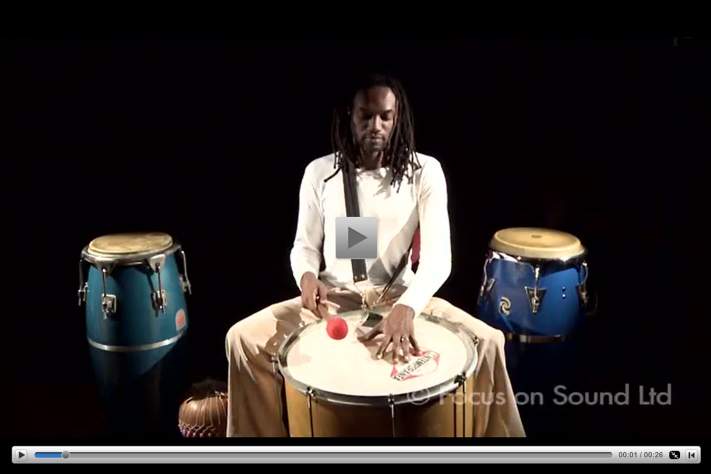 Basics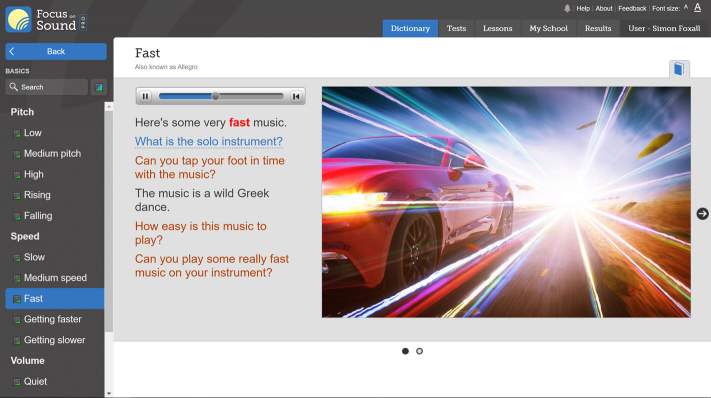 Listening - including class demonstration mode (shown)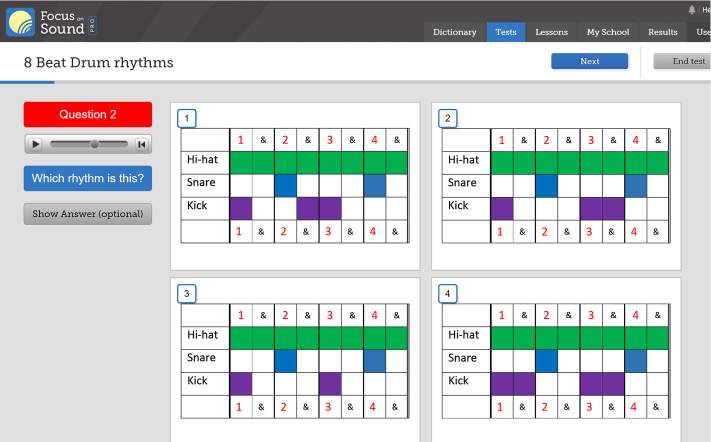 Instruments - learning materials and randomised identification tasks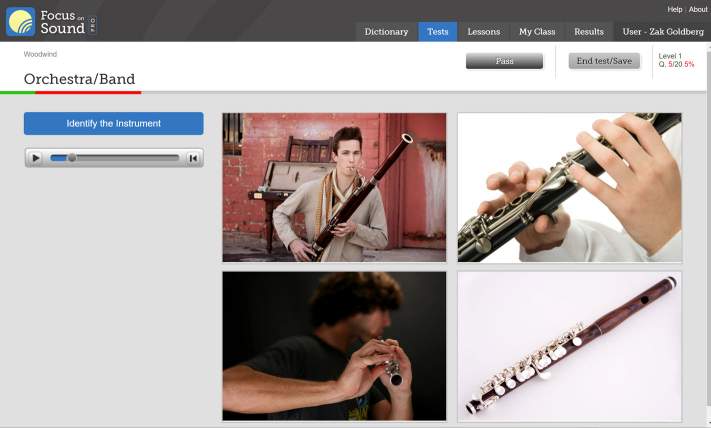 Aural training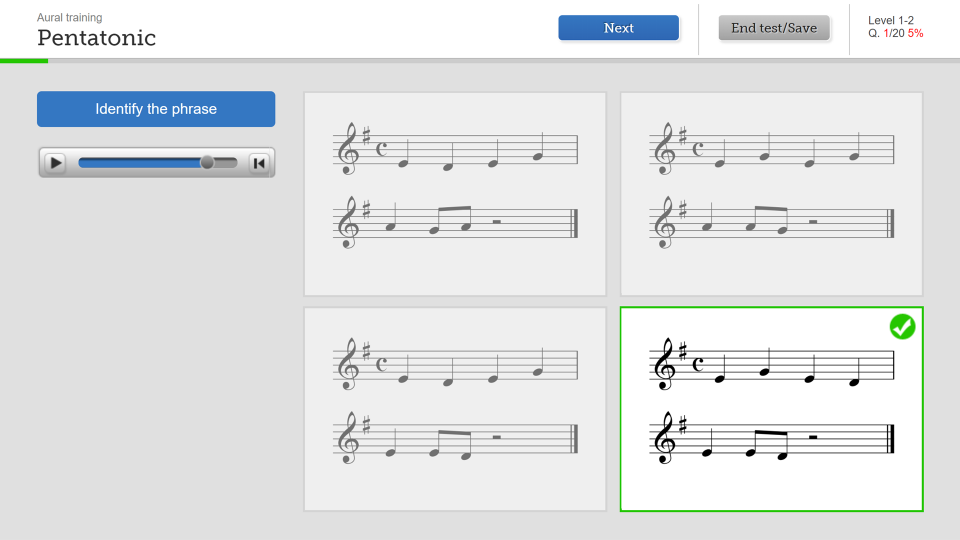 Theory training
Watch a short video for a quick introduction to the software.