(0)20 3929 9046 (sales only)
My School - Sharing custom tests and lessons
Sharing and downloading to and from the library
Pro version only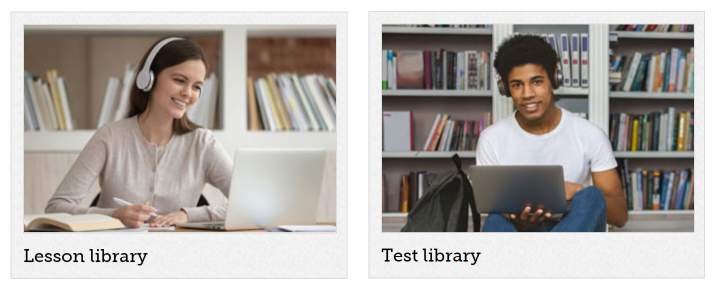 FoS Pro users can share and download custom tests and lessons they and other teachers have made.
Please find your best custom tests and lessons and start adding them to the library.
Please send feedback to info@focusonsound.com
Focus on Sound takes no responsibility for the content of any shared test or lesson. Users can check the quality before downloading it to the school.
To find these new library panels, navigate to your My School tab.
Exporting tests and lessons
To export a custom test or lesson to the library, press the 'Export' button.
You can export any type of custom test or lesson.

Choosing a title
You can keep the original test or lesson title, though you might want to change it, especially if it relates to your school - '7B Lesson for Wednesday' might need to be changed to '12 Bar Blues chords'.
You can also show users where the test or lesson has come from - you can use the school name (default) or your own name.
Importing tests and lessons
You can first try out the test or lesson. If you then decide to import it, press the 'Import' button. A new copy of the test or lesson will then immediately find its way into your list of custom tests and lessons, where you can then edit it (including changing the title, adding notifications, or even changing some of the actual test or lesson content). It has become your test or lesson to do what you want with.
Important: You can't use a library test or lesson until you have imported it to your school. Press the green Import Test - or Import Lesson button
As soon as the lesson has been imported you can click the button to use it in a new lesson. That's where you can decide which classes should use it, etc.