(0)20 3929 9046 (sales only)
Instruments First
Instruments First is a new junior product launched in August 2017 in the US (as part of Music First Junior) and in China in September 2017 (as part of Parsons Music Education Platform).
It is now available in UK English version.
The program is aimed at 8 to 12 year-olds and covers the basics of music, as well as instruments and music theory. It can also be used by even younger students.
It is full of questions and pop-up answers, as well as suggestions for activities.
Students can use it on their own or teachers can use the special class display mode to show it to whole classes. It can even be used by non-specialist teachers - answers to all the questions are always available immediately.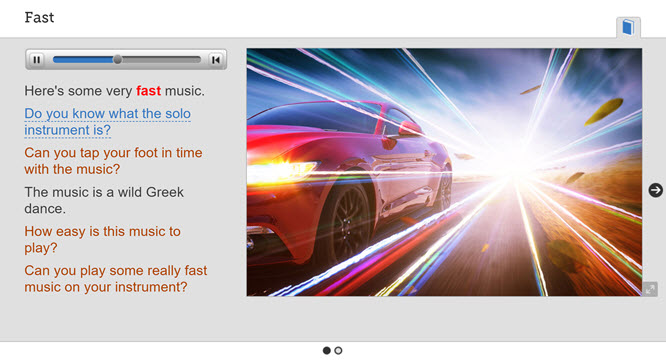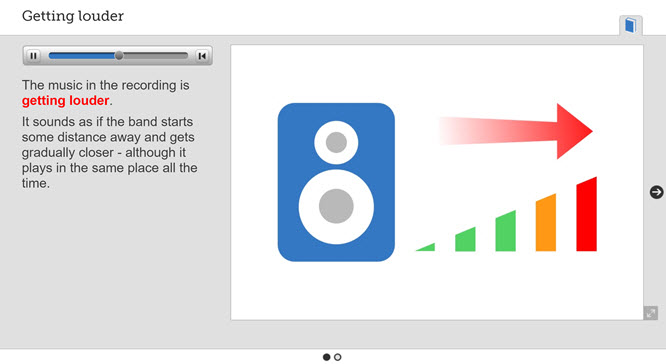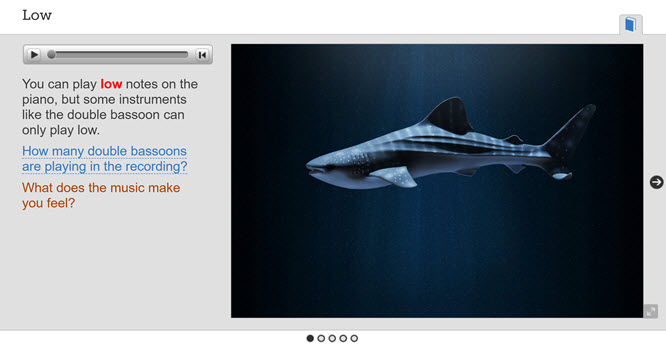 The main sections of Instruments First are shown below: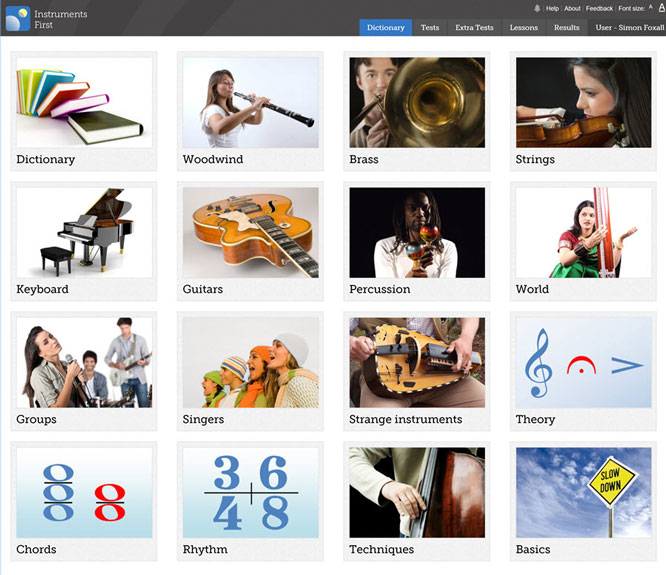 Here's an example of our new pop-up question and answer system. The last question on the page asks 'How does this music end?'. The teacher or student can click the text of the question to see the pop-up answer.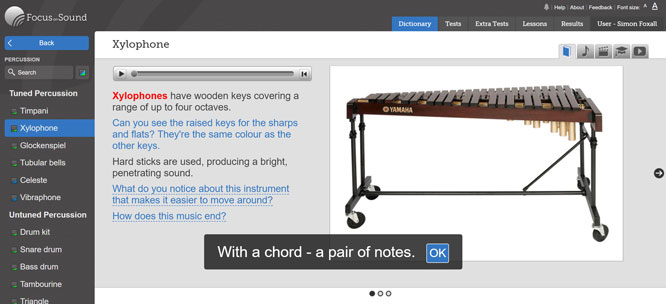 Colourful quizzes help students learn basics, instruments and music theory: