(0)20 3929 9046 (sales only)
Edexcel
The programs have been written by Dr Simon Foxall, a former senior Edexcel examiner with years of experience running courses for teachers. He is the author of many of the online teacher's guides to set works published by the board.
All eight GCSE set works are now covered (as of September 2018), all with analysis and listening tests. Many have full scores to follow. All kinds of different question styles are used, including free writing that can be marked online by the teacher.
Sections on unfamiliar listening have now been added. These include fill in the blanks notation tests. More will follow.
The first Edexcel A level set works will start appearing on the site from autumn 2018. Berlioz and Debussy set work resources are in preparation.
Pages from GCSE set works: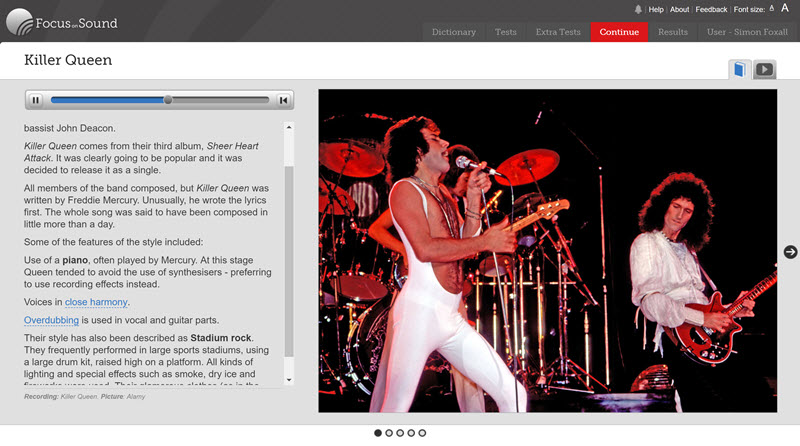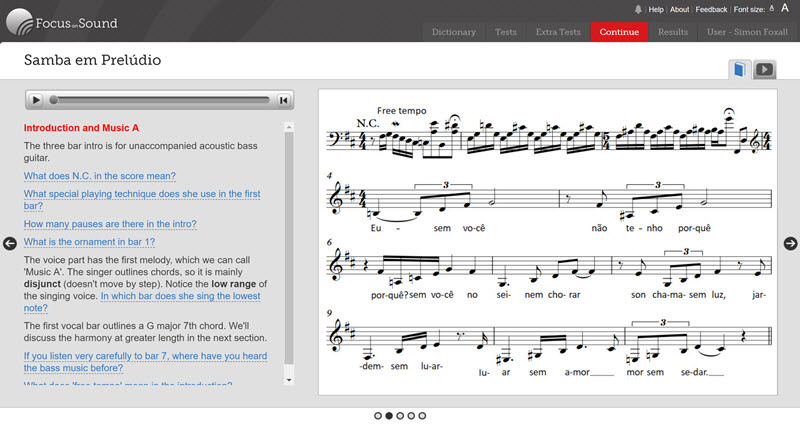 Don't forget that we also have unlimited identification tests for instruments and terminology.
Here's a video of our new lesson on Afro Celt Sound System
Low res. screenshots of Beethoven GCSE Material
Contains a mid 2017 list of all dictionary topics, tests, extras tests and lessons. There have been many more sections added since, but it does give you an idea of the scope.